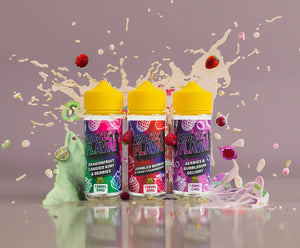 Royal Mail Same Day Dispatch - Order by 1:30pm
VAPERS CLUB UK
Specialising in selling top premium brands that are well known throughout the ever growing vape industry ! We strive in only stocking the best flavours  that have been carefully chosen by our team.
100% Customer satisfaction is our ultimate key, we will always go that extra step to help you with any purchase or advise !
Why not join our fast growing social media group on FACEBOOK where you'll join over 9 thousand friendly Vapers, You'll find us offering competitions and even free giveaways! 
Sign up for exclusive deals and discounts - we promise not to spam your inbox!
Those who sign up will receive exclusive discount codes!
YOUR FIRST ORDER DISCOUNT CODE -
Placing your first order ? Enjoy 10% off your entire order using the discount code - 1STORDER